Hey there Shopify enthusiasts! Are you tired of the same old product templates that don't quite fit your unique business needs? Well, you're in luck because today we're going to dive into the exciting world of creating custom product templates in Shopify. Whether you want to offer custom purchasing options like a Buy Now Button or simply want to add some personal touches to your product pages, this blog post will guide you through the process step-by-step, no coding experience required! So grab a cup of your favorite beverage, put on your creative hat, and get ready to elevate your Shopify store to a whole new level of awesome. Let's get started!
Benefits of Creating Custom Product Templates in Shopify
Creating a custom product template in Shopify allows for consistent branding and design across your entire product catalog. By using a template, you can ensure that each product page follows the same layout, typography, and color scheme, presenting a cohesive and professional image to your customers. This is crucial for boosting Shopify sales and creating a positive shopping experience. With a customized template, you can highlight your brand's unique selling points, such as product features, benefits, and customer reviews, all in a visually appealing and easy-to-navigate format. By streamlining the design process and maintaining a consistent look and feel, you can effectively communicate your brand's identity and build trust with potential customers. In turn, this can lead to increased conversions, repeat purchases, and ultimately, a thriving Shopify store.
Shopify provides various tools and features to boost your sales, and one such feature is the custom product template. This template allows you to showcase your products in a way that highlights their key features and includes all the necessary information. By utilizing different sections for product descriptions, specifications, images, and even customer reviews, you can provide your potential customers with a complete overview of your products. This comprehensive approach empowers customers to make informed purchasing decisions, ultimately increasing your Shopify sales.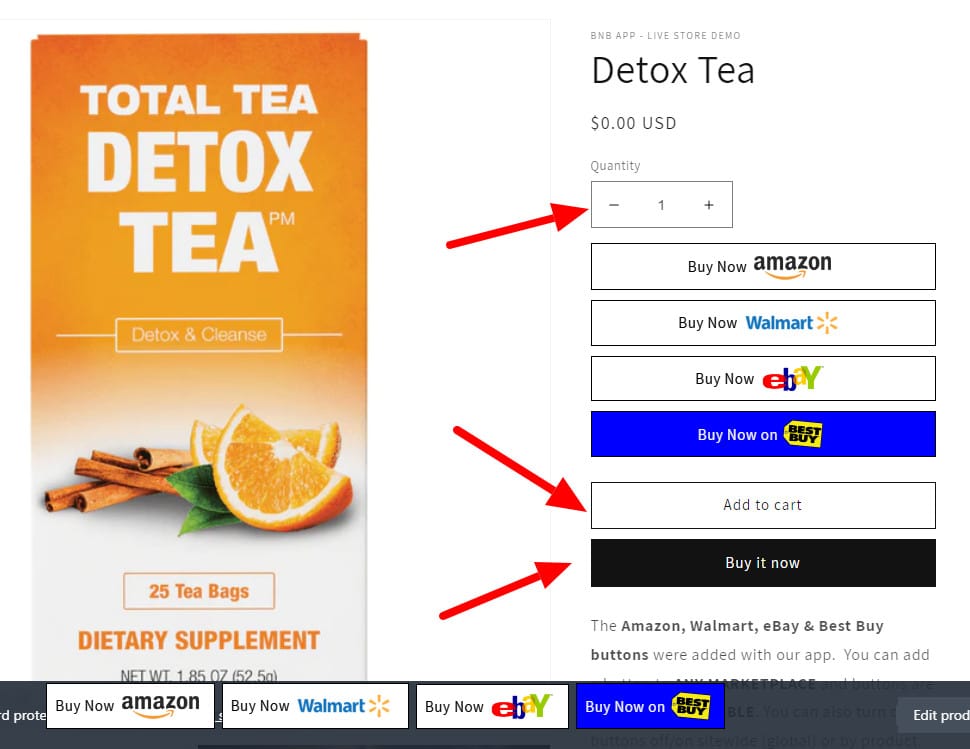 Additionally, if you're looking to expand your reach and connect with more customers, our Buy Now Button App also offers integration options. For example, you can easily connect your Shopify customers to your Amazon listings, allowing them to explore and purchase your products through the world's largest online marketplace. So, if you're wondering how to connect your Shopify customers to your Amazon listings, look no further! Shopify simplifies the process, helping you tap into a wider customer base and boost your overall sales.
Let's say, for example, that you want to remove the Shopify Add to Cart and Dynamic Buy button for only one specific item on your store and only send those shoppers to your listings on a marketplace like Amazon or Ebay.  In this tutorial we are going to walk you through removing the quantity selector, Add to Cart button, and the Dynamic Buy Button from a product template that will apply to one product while leaving your other products using those functions.
Setting Up The Custom Product Templates in Shopify
To setup your custom template in Shopify and direct all your sales for an item to your marketplace listings follow these steps:
First you will need to go into the Themes section of your online store and click on the customize button for your current theme.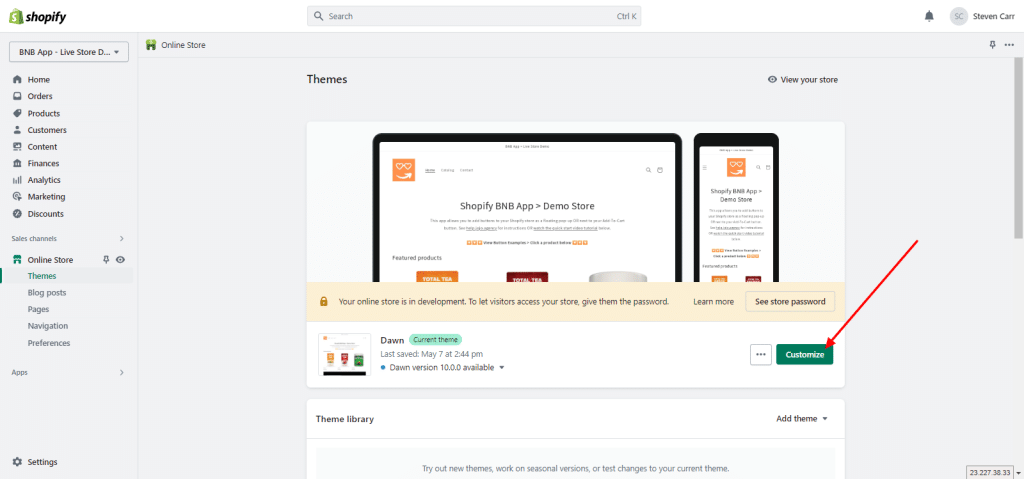 Next go to the section where it shows your Product Templates and click on Create Template – this will ask you if you want to make the new template based off of an existing one.  I recommend you base this off of your default product template.  You will also need to give the new template a name you can remember.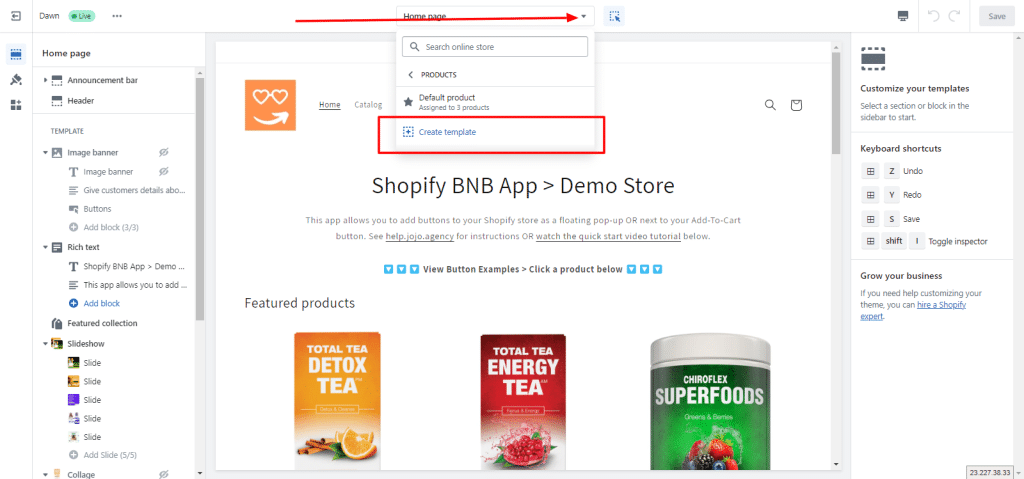 Next you are using the Custom Product Templates in Shopify editor to make changes.  This screenshot shows you where each of the areas we are removing is controlled.  You can also make any other customization you like to this area.  When you are done, click save.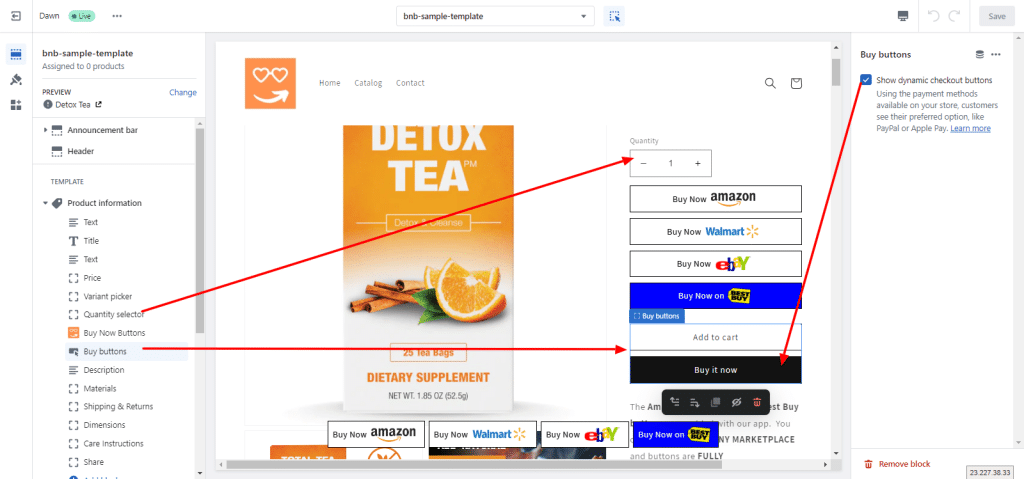 Next you will need to assign one or more products to that new template.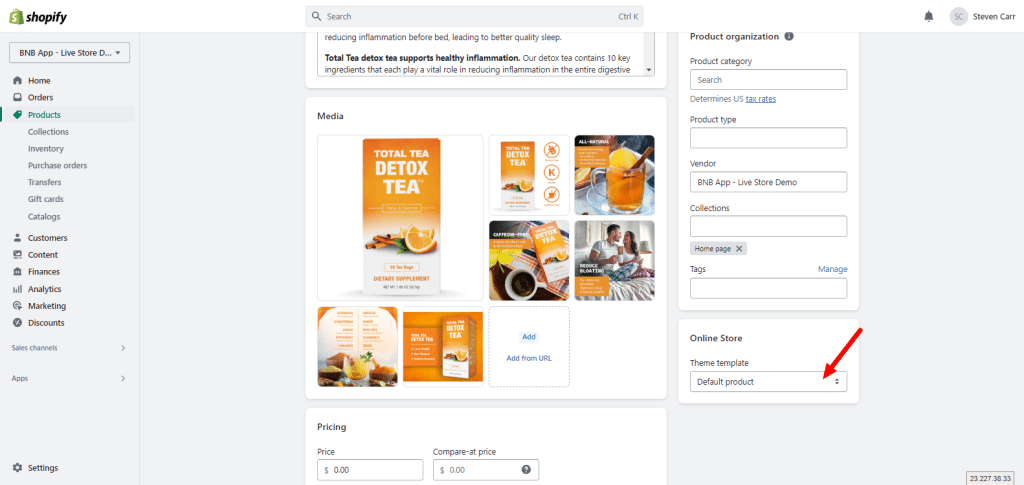 If all of that went correctly, your product should now who without those three elements.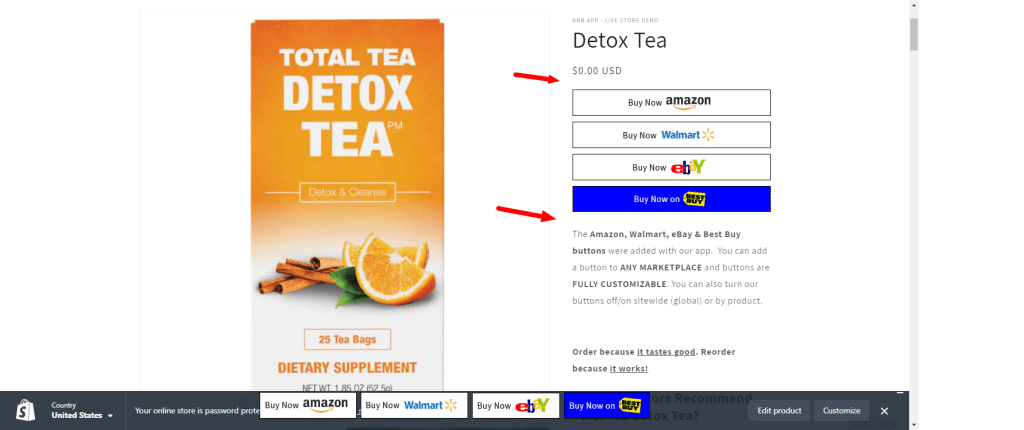 Using Shopify's Template Editor to Make Customizations
Sell more with Shopify by making use of the powerful Template Editor. With this feature, you can easily customize your online store's appearance and functionality to suit your specific needs and preferences. Whether you want to change the layout, experiment with different fonts and colors, or even add custom elements, the Template Editor offers a user-friendly interface that requires minimal coding knowledge. This means that anyone can easily make their store look and operate exactly how they want it to, without having to hire a developer or invest in expensive design software. With the flexibility and versatility of the Template Editor, you can create a unique and professional-looking store that is sure to attract more customers and drive higher sales. So, if you want to boost your Shopify sales, be sure to take full advantage of the Template Editor and its range of customizable options.
Furthermore, with Shopify's Template Editor, you have the ability to create a highly personalized and branded store experience that stands apart from your competition. This can be critical for increasing customer trust in your business and building loyalty. By customizing the design to truly reflect your brand identity, you can give customers an even more memorable shopping experience – ultimately driving more sales with Shopify.