Are you struggling to boost your online sales? Do you feel like your Shopify store is not getting enough attention? Well, fret not, because we have the perfect solution for you! Introducing the Buy Now Button App! This powerful app connects your Shopify store to other marketplaces like Amazon, Walmart, and Ebay, allowing you to sell more products online to a wider audience and increase your ROI. By connecting customers to your products on other platforms, you can build trust, establish your brand, and increase your visibility in the online marketplace. In this blog post, we'll explore how the Buy Now Button App can help you take your business to the next level!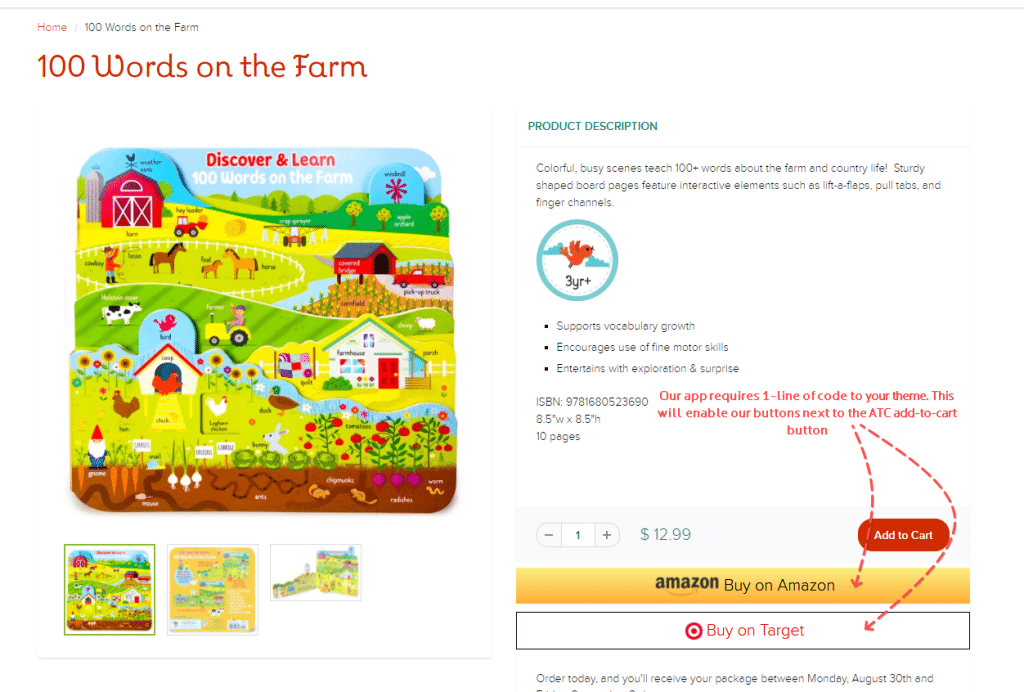 Understanding the Buy Now Button App To Sell More Products Online
If you're looking to sell more online, selling in online marketplaces is the way to go. With the Buy Now Button app, you can streamline the customer purchasing process, improving the overall customer experience. By incorporating this feature into your Shopify store you can connect your customers to online marketplaces, such as Amazon or eBay, making it easier for customers to make purchases and boosting conversion rates. This app reduces the time it takes for customers to get to the checkout page, making it a simple and easy process for them. Overall, implementing the Buy Now Button in your Shopify store can make a significant impact on a business's sales.
Integrating the App with Online Marketplaces
Integration with online marketplaces allows for increased visibility of your app and can attract a larger customer base. If you are selling products online, it is vital to reach a wide audience and leverage the power of online marketplaces. These marketplaces offer a lot of benefits to sellers, from increased visibility and traffic to higher trust levels by your customers. Platforms like Amazon, eBay, and Etsy make it easy to create an online storefront, list products, and handle payments. They are also trusted by millions of customers worldwide, enabling you to build trust and credibility for your brand. By establishing a presence on these marketplaces, you can significantly increase your chances of making sales and driving growth for your business.
The Buy Now Button App connects your customers to your listings on these major marketplaces so you make the sale no matter where the customer chooses to buy.  If that is on your own Shopify store, that is great.  If they would rather buy on Amazon or Walmart, you still make the sale.
Optimizing Your Sales Through The Buy Now Button To Sell More Products Online
Adding a prominent Buy Now button on your product listing can encourage impulse buys and improve conversion rates. This is especially important when it comes to selling on online marketplaces with competitive products. These marketplaces offer a huge opportunity for businesses to reach a wider audience and increase sales. However, with so many products listed, it can be hard to stand out from the competition. When you direct your customers right to your own listings they will buy with confidence and you still make the sale.
Analyzing Performance Metrics
Selling on Amazon and other online marketplaces is a great way to reach more customers with your product. It's important to monitor the traffic you send to those places and to take action based on the insights gained from analyzing performance metrics. The BNB App tracks the clicks from your Shopify products to your marketplace listings allowing you to know exactly how many people followed those links and you can adjust your marketing accordingly.